Senior downsizing services Independence, MO can be a challenge to locate. But perhaps the most challenging part of downsizing can be all of the difficult decisions. At Shields Estate Solutions our experts can help make an extremely hard process much easier for everyone involved! Additionally, our objective professionals provide estate liquidation services no matter the size of your estate, large or small.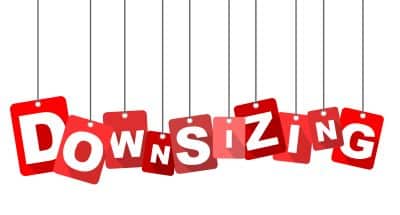 Throughout the Kansas City Metro as well as in Independence, MO, when it's time for senior downsizing services call the experts at:
Shields Estate Solutions CALL TODAY: (816) 651-8435
Downsize Now?
Here are some reasons that many seniors choose to downsize their living areas:
Medical Needs – change in caregiving, equipment necessary for care

Lifestyle Change – unwanted space, home amenities no longer useful

Logistics – stairs, small doorways, bathroom facilities, too much space
Perhaps you understand the above reasons for wanting to move to a new location. 
Memories and Possessions of a Lifetime
Shields Estate Solutions is a perfect match when you or your loved one has lived a long time in the same residence but now wants or needs to move onto the next life stage. We tell our clients to "take everything you want and leave the rest to us!" With our tailored services available to match your needs, we work with several moving companies, estate sale companies and realtors. Our service simply depends on what you need. Think of us as your "downsizing general contractor" who will organize a team of experts to downsize your property and possessions.
Change in Living Arrangements
Perhaps you are not ready to move out at this time but have accumulated more items than you have space. What's more, maybe you need space with more personal safety in mind. In either case, Shields experts are ready to help with making your current living arrangements more adaptable for your current needs.
Time To  Decide About A Move
Housing options become more important with aging for safety and security reasons. Whether you choose to age in place and want to make your present home into a better situation or you decide to move, help is available. 
Here are a few suggestions we offer to help you:
Look for Customer Service – hard to find but will make your experience great

Plan Ahead – allow yourself some time to process your options

Call Shields Estate Solutions – allow experts with objectivity to assess your situation
Call Our Experts in Senior Downsizing Services
Independence, MO
Reduce the Stress of Estate Sale and Liquidation
We are ready to help you and your family
Proudly Serving: Belton, Blue Springs, Excelsior Springs, Gladstone, Grandview, Hardin, Independence, Kansas City, Leavenworth, Leawood, Lee's Summit, Lenexa, Lexington, Liberty, Mission, Olathe, Overland Park, Richmond, Shawnee, Smithville, St. Joseph, and all surrounding Kansas City Metro areas.