Estate Liquidation Services
If you have a large number of items in your home that you need to see disappear, Shields Estate Solutions' liquidation services can help save you a ton of time and money! We buy furniture, jewelry, antiques, collectibles and vintage items, as well as any other items of value.
HOW IT WORKS:
Call

 (816) 651-8435

or fill out the form on this page

We identify items of value

We make you an offer

We write YOU a check

We make your unwanted items disappear!
Perhaps the best estate liquidation option for your items may be a total buyout. Whether you're looking to free up some space, or simply want a fast way to get cash in your pocket, we offer a buyout service that could be perfect for you.
We know how important it is to have an accurate evaluation of your items and a fast payment process – that's why our team will do their utmost to make sure you get the best deal possible. Let us help you make the most out of your possessions!
At Shields Estate Solutions, we understand the importance of getting a fair price for your items and having quick payment. That's why our team will work hard to make sure you get the best deal possible when considering estate liquidation services or estate cleanout services. Whether you're looking to free up some space or need cash quickly, let us help you maximize the worth of your valuables with our total buyout service.
Don't sell yourself short – contact us today and see how much money is waiting in those forgotten corners of your home!
Let Us Know How We Can Help
At Shields Estate Solutions, we specialize in providing a seamless and efficient one-time buyout of entire estates.
With a strong presence in Kansas City and serving clients across the area, our team of experienced estate liquidators ensures a smooth process for selling estate assets.
We pride ourselves on maintaining open communication with our customers throughout the process. Our team provides regular updates and addresses any concerns to ensure your satisfaction.
We Make Estate Liquidation Easy
With our expertise and professionalism, Shields Estate Solutions has established a strong reputation for successful estate sales and satisfied clients. We are your trusted partner in navigating the estate liquidation process, providing the support you need to manage the sale of estate items.
Contact Shields Estate Solutions today to experience our exceptional estate liquidator services. Whether you're in Kansas City, Overland Park, or any other location, we are here to assist you with your estate needs.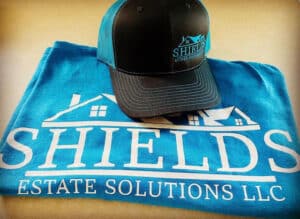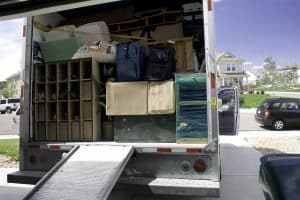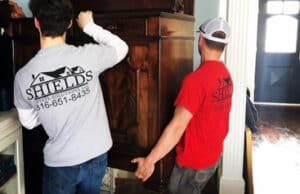 Better Than an Estate Sale Company
Why is choosing a one time estate liquidator better than opting for an estate sale? There are several compelling reasons that make an estate buyout the more preferable choice.
First and foremost, an estate buyout offers a faster and more streamlined process. Unlike an estate sale that can take days or even weeks to complete, with each item individually priced and sold, a buyout ensures that all items are sold in a single transaction, significantly speeding up the entire process.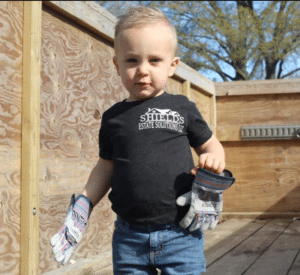 Another advantage of estate buyouts is the certainty they provide. Estate sales can be unpredictable, with no guarantee of how much money you will earn or how many items will sell. In contrast, with a buyout, you agree on a price upfront, ensuring that you know exactly how much you will receive and when.
Fair Pricing
Get Paid Quick
Get Rid of all Household Items fast

We can empty the entire contents of a house!
Furthermore, estate buyouts are less stressful. Running an estate sale involves a lot of work, including advertising the sale, negotiating prices with potential buyers, and dealing with unsold items. By opting for a buyout, you can alleviate these responsibilities and focus on other important matters.
While an estate sale can be a viable option for some, the convenience, speed, and assurance of a successful transaction make a one-time estate buyout by Shields Estate Solutions a superior choice. With our expertise in managing sales, auctions, and property transactions, we ensure that the process is smooth and hassle-free for our valued customers.
If You're Ready to Liquidate Your Estate
Call Shields Estate Solutions in Kansas City
(816) 651-8435
Estate Liquidation Services in the Kansas City Area
Proudly Serving: Belton, Blue Springs, Excelsior Springs, Gladstone, Grandview, Hardin, Independence, Kansas City, Leavenworth, Leawood, Lee's Summit, Lenexa, Lexington, Liberty, Mission, Olathe, Overland Park, Richmond, Shawnee, Smithville, St. Joseph, and all surrounding Kansas City Metro areas.