House & Estate Liquidation Services
We all struggle with our finances at one point or another – liquidation services can help. When you're in need of some quick cash, it's natural to consider selling off some of your belongings. During the process of simplifying and organizing, there may be more items than you think that are worth a pretty penny. Even if you don't have expensive jewelry or antiques, there's still plenty of value in the items around your home. Shields Estate Solutions can identify valuables and help you maximize their worth when it comes time to sell them off.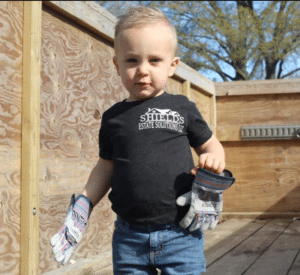 Perhaps the best liquidation option for your items of value may be a total buyout. Whether you're looking to free up some space, or simply want a fast way to get cash in your pocket, we offer a buyout service that could be perfect for you. We buy furniture, jewelry, antiques, collectibles and vintage items, as well as any other items of value. We know how important it is to have an accurate evaluation of your items and a fast payment process – that's why our team will do their utmost to make sure you get the best deal possible. Let us help you make the most out of your possessions!
At Shields Estate Solutions, we understand the importance of getting a fair value for your items and having quick payment. That's why our team will work hard to make sure you get the best deal possible when considering liquidation services. Whether you're looking to free up some space or need cash quickly, let us help you maximize the worth of your valuables with our total buyout service. Don't sell yourself short – contact us today and see how much money is waiting in those forgotten corners of your home!
Get Cash Fast with Liquidation Services
Call Shields Estate Solutions
(816) 651-8435
Let Us Know How We Can Help
Liquidation Services in the Kansas City Area
Proudly Serving: Belton, Blue Springs, Excelsior Springs, Gladstone, Grandview, Hardin, Independence, Kansas City, Leavenworth, Leawood, Lee's Summit, Lenexa, Lexington, Liberty, Mission, Olathe, Overland Park, Richmond, Shawnee, Smithville, St. Joseph, and all surrounding Kansas City Metro areas.