Senior Downsizing Service
Preparing to move, after many years of living in the same residence, can be physically and emotionally challenging, to say the least.  The best advice for senior citizens who find themselves in this exciting yet very stressful situation is "take everything you want and leave everything else exactly where it is. Simplicity is the goal when dealing with transition.
We can tailor our services to meet your needs. As a caring, honest, and hardworking company serving the Kansas City area, we intend to make your life easier and provide you with the quick and efficient completion of your estate cleanout. You have more important things to worry about, so leave the hard work to us.
Take the stress out of selling everything in your home.
We empty houses. We take care of EVERYTHING.
Let Us Know How We Can Help
The Senior Downsizing Process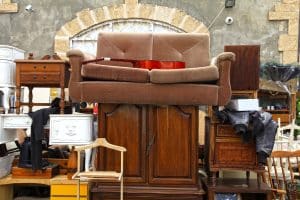 Embarking on the senior downsizing process with Shields Estate Solutions is simple and stress-free. We begin with a complimentary consultation to understand your unique needs and expectations. Next, we create a tailored plan to sort, organize, and distribute your belongings. We respect the sentimental value attached to personal artifacts and handle them with utmost care. Unwanted items are either donated, recycled, or disposed of responsibly. We liaise with real estate professionals, auction houses, and charities as needed, ensuring a smooth transition for you. Once the process is completed, we leave your property clean and ready for its next phase. Trust us to make your downsizing journey comfortable and hassle-free.
Seniors Downsize When…
Downsizing often comes into picture when seniors desire a lifestyle that's simpler, easier, and more manageable. This usually happens when they:
Retire: Retirement often marks a transition to a lifestyle that is less hectic and more relaxed. A smaller living space is easier to maintain which aligns with the goal of easing daily routines.
Experience Health Changes: Health conditions may require seniors to move to a property that's more accessible and easier to navigate, like single-level homes or assisted living facilities.
Feel Financial Pressure: The cost of maintaining a large property can become burdensome, especially on a fixed income. Downsizing can alleviate financial stress, freeing up funds for other necessities or leisure.
Feel Overwhelmed by Empty Space: When children move out, a large family home can feel empty and overwhelming. Downsizing to a smaller home can make day-to-day life feel more cozy and manageable.
Want to Live Closer to Loved Ones: Seniors may wish to downsize to live closer to their children, grandchildren, or a community of friends, for companionship and support.
Each situation is unique, and at Shields Estate Solutions, we adapt our services to suit your specific needs, making downsizing a smooth and stress-free process.
Take the Stress Out of Selling Everything in Your Home
Call Shields Estate Solutions Today
(816) 651-8435
Senior Downsizing: The Essential Guide to Simplify Your Home
To help with this transition, we've created a simple guide to help you prepare your home.
Downsizing can be a daunting process, especially for seniors and older adults who have accumulated many possessions over the years. Senior citizens in this stressful, yet exciting situation should remember our advice to "Take everything you want" and "Leave everything else where it is." When dealing with transition, simplicity is key. But with the right approach and knowledge, you can make your transition to a smaller home much easier. Shields Estate Solutions offers this guide to help you navigate the process and provide essential tips on estate cleanout, liquidation services, and estate sales.
Here are three key takeaways from this guide:
Learn how to sort through your belongings and decide which items should stay or go.
Understand the different types of liquidation services available that can help with downsizing.
Get advice on maximizing profits from selling unwanted items.
Questions?
Give us a call at (816) 651-8435
How to Sort Through Your Belongings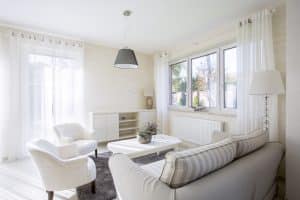 Downsizing can feel overwhelming as you sort through belongings, deciding what stays and what goes. It can be tough to part with items that hold sentimental value, but it's crucial for a successful transition to a smaller home.
To start, create separate piles for keepsakes and items to let go of. This helps manage the process and makes decisions easier. Prepare for the move by focusing on organizing clothes, rooms, and the yard. Consider the benefits of decluttering and the fresh start in a new home.
Remember, friends and movers can lend a helping hand with tasks along the way.
Types of Liquidation Services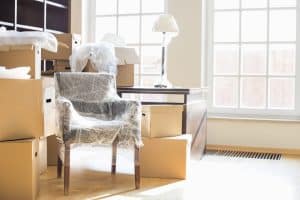 Downsizing can feel overwhelming, especially when it comes to managing the task of decluttering and getting rid of unwanted items. Luckily, there are professional liquidation services available to assist with this process. Estate cleanout companies specialize in organizing and decluttering your home before downsizing. They will come in and help you sort through your belongings, removing anything that is no longer needed.
Another option for liquidating a home's assets is through estate sale companies. However, this process can take weeks or even months to prepare and complete. With Shields Estate Solutions, you can simplify the process. With just one call, we can assist with a complete liquidation in a matter of hours. Not only that, but we will also pay you for the contents.
By relying on professional movers and organizers, you can focus on the tasks at hand and ensure that your clothes, rooms, yard, and other belongings are properly organized and taken care of. The benefits of using a liquidation service are numerous, especially when it comes to starting fresh in your new home. Say goodbye to the overwhelming task of downsizing and let the experts handle the job for you.
Advice on Maximizing Profits From Selling Unwanted Items
When downsizing for retirement, it is important to consider the potential profits that can be earned from selling unwanted items. Even though it may be difficult to part with such possessions, getting rid of them in a profitable way can bring great satisfaction. Shields Estate Solutions has knowledge regarding what similar items are selling for in the current market. This allows for pricing appropriately for realizing the most gain.
Dedicated to Stress-free Senior Downsizing
Shields Estate Solutions in Kansas City is completely dedicated to providing older adults with the knowledge and resources to make their downsizing process as smooth and stress-free as possible. Contact us today for more information! We can customize our services to suit your needs, including cleaning supplies. Working with us, a compassionate, honest, and hardworking business, will make your life easier. We know you have more important things on your mind, like your current home and loved ones, so let us do the work. It's time to get started and save!
Let Our Team of Kansas City Professionals
Ease the Stress of Senior Downsizing 
Senior Downsizing Services in the Kansas City Area
Proudly Serving: Belton, Blue Springs, Excelsior Springs, Gladstone, Grandview, Hardin, Independence, Kansas City, Leavenworth, Leawood, Lee's Summit, Lenexa, Lexington, Liberty, Mission, Olathe, Overland Park, Richmond, Shawnee, Smithville, St. Joseph, and all surrounding Kansas City Metro areas.