Hiring a house cleanout service can bring many benefits to those looking to clear out personal possessions from a home. Whether you are needing to clean out your own home or one of a close friend or family member, Shields Estate Solutions understands the importance of doing the job quickly and efficiently. Not only do we make the process of clearing out easier, but we also ensure you get the most value for your belongings. We provide an efficient and reliable way to help you liquidate unwanted items in your home quickly and easily, so you can focus on other important matters.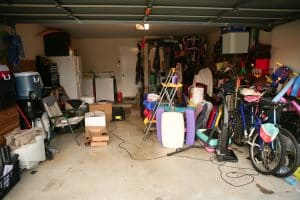 What sets us apart from other companies is that we find your items of value, write you a check and haul those items away.  It's simple, easy and will make your job of estate cleanout stress-free!
Give Shields Estate Solutions a call today at: (816) 651-8435
Reasons for Hiring a House Cleanout Service
In this blog post, we'll explore some of the advantages of working with Shields Estate Solutions when you need to clear out a home for any of these reasons:
Death in the family

Moving residences

Debt

Divorce
Benefit 1: Professional Service
One of the biggest advantages of hiring an estate cleanout service is having access to experienced, professional staff. Our team at Shields Estate Solutions has years of experience in helping people clear out homes quickly and efficiently. We work with sensitivity and respect when dealing with personal possessions from deceased family members or friends and understand the emotional attachment that often comes with these items.
Benefit 2: Stress-Free Process
The process of an estate sale can be stressful for those involved, but Shields Estate Solutions takes this burden off your shoulders. With our cleanout and buyout process, we manage every step of the process in order to make it as stress-free as possible. With our estate sale solutions you can take a step back and let us do the work for you.
Benefit 3: Time-Saving
Time is of the essence when you are looking to clear out a home. With Shields Estate Solutions we can help make it easier and faster to liquidate unwanted items in the home. We also provide an assessment of the value of your possessions. This gives you a better understanding of what items hold monetary value or need to be donated – so that all parties can move forward quickly.
Hiring a House Cleanout Service Will Remove Items Quickly
Hiring a cleanout and buyout service such as Shields Estate Solutions can be beneficial for those looking for estate liquidation of unwanted items from their home. Our experienced staff provides professional services with sensitivity and respect when dealing with personal possessions, making the process stress-free while saving time in the long run. The advantages of working with us include:
Professional Service

Stress-Free Process

Time-Saving
Get Relief From Dealing With Estate Liquidation by
Hiring A House Cleanout Service!
CALL Shields Estate Solutions today at: (816) 651-8435