It can be difficult to downsize, especially for senior citizens in St. Joseph, Missouri who have amassed many possessions over the years. Simplicity is the key to a smooth transition. With the right approach, knowledge, and tools, it is possible to make your transition to smaller homes much simpler. Shields Estate Solutions provides this guide to assist you in the transition and offer essential tips and tricks on estate cleaning, liquidation, estate sales, and estate sale.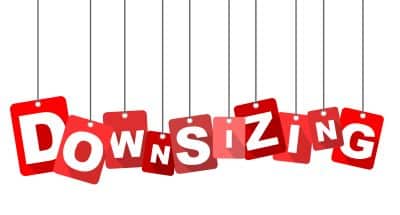 These are the key takeaways of this guide.
Learn how to sort your belongings and decide what items should be kept or thrown out.

Various liquidation services are available to assist with downsizing.

Get expert advice about maximizing profits when you sell unwanted items.
How to sort your belongings
It can be difficult to sort through all your belongings and decide what should stay or go. Although some find it hard to let go of items that have been part of your life for many years, it is necessary for a smooth transition to a smaller house.
It is helpful to have two piles when sorting. One for items that you wish to keep and one for things you would like to get rid. It will be easier to determine what items should stay and which should go.
Different types of liquidation services available in St. Joseph, MO
 It can be hard to get rid of things you don't need or want when downsizing. There are many liquidation services that can help you with this task. Professional estate cleaning companies are experts in organizing and decluttering homes before they move. They will inspect the house and sort out any items that are not necessary.
Companies that specialize in estate sales can help with liquidation services. They will assist you in organizing, advertising and hosting an estate sale. This is a great way for you to get rid of unwanted items and still make some money.
 Shields Estate Solutions can assist you with all aspects of the process by making one phone call.
Tips to maximize profits when selling unwanted items
 It is important to think about the potential profit that can be made by selling your unwanted items when you downsize. Although it can be hard to sell such items, there are many ways to make a profit. Shields Estate Solutions is aware of the market price for similar items. This allows us to price our products appropriately in order to maximize our profit.
Senior downsizing can be stress-free
Shields Estate Solutions is dedicated to helping seniors make the downsizing process as easy and stress-free possible. For more information, please contact us! We are eager to simplify your home.
We can tailor our services to meet your requirements. Our business is compassionate, honest, and hardworking. We will make your life easier. We understand that you have other priorities, so let's get started. It is time to get going.
Let Our Team of Professionals
Ease the Stress of Senior Downsizing St. Joseph, MO. 
Leave the hard work to us – Reach out today!
Proudly Serving: Belton, Blue Springs, Excelsior Springs, Gladstone, Grandview, Hardin, Independence, Kansas City, Leavenworth, Leawood, Lee's Summit, Lenexa, Lexington, Liberty, Mission, Olathe, Overland Park, Richmond, Shawnee, Smithville, St. Joseph, and all surrounding Kansas City Metro areas.